One of the Mitzvot of Purim is to give Mishloach Manot, gifts of food and drink. According to the obligation, one must send at least two different food items to one friend. The purpose of this commandment is to increase friendship, but it also comes with considerable costs.
We want to give to our dear friends, neighbors, family members and acquaintances, and often times we also feel obligated to give back to those who gave to us. Mishloach Manot is also fun for our kids, and they like giving to their friends too.
Matanot L'evyonim through Paamonim
So how can we enjoy this Mitzvah, make our loved ones happy, and also save money?
Buy the products separately and assemble them yourself, instead of buying already make packages of Mishloach Manot. This will always be the cheaper option, and you can look for the items on sale.

Buy cheap candies. Choose the items that are both on sale and that are cheap at base value too.

Bake your own. Bake cake, cookies or Hamentashen. It will most likely be tastier than store bought and you'll save more money. You control the quantities and the components!

Those who wish to save on the expenses of the Mishloach Manot can pass on items from the Mishloach Manot that they received- just dissemble the package and reuse the candies you won't be eating anyways.

Beautiful packaging, but also cheap- collect gift wrapping items throughout the year so you don't have to worrying about buying this all at once. If you don't have any saved, a simple one-time plate, cellophane and decorative ribbon will do the trick.

Think of something creative with your food items- sometimes the thoughtfulness will bring more joy to the recipient, and it can also be economical for you. Here are some original examples:
"וימלא המן חמאה" – butter cookies and cake
"כטוב לב המלך ביין" – Heart-shaped chocolate and a bottle of wine with a crown on top
"רוח שתות" – Strawberries, strawberry yogurt, cake filled with strawberry jam
"עד חצי המלכות" – Half of a cake, half-dry wine, cookies half filled with chocolate and half with jam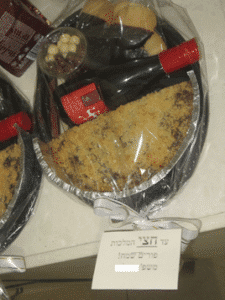 "מגילת הסתר" – Wrap all of the contents in the package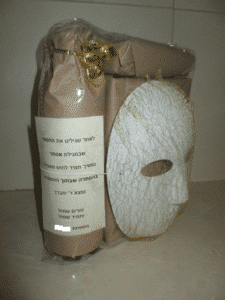 Volume looks impressive: Buy larger bagged items such as chips and snacks, canned food or cake. This way, each package can have fewer items but looks full and respectable.

Agree not to send Mishloach Manot. There are some who agree with their neighbors, friends or family members not to send to one another. Others draws a lottery with their neighbors and each family sends one to the family they choose.

Send Mishloach Manot to people who need it more, rather than to your regular friends. In doing so, you can also double the Mitzvah. You can include more foods, canned goods and dry products that can be used by the needy.

Have you prepared your Mishloach Manot and managed to save money? Use the money you've saved to help those that don't have the means to feel the joy of Purim. You can appoint Paamonim as your messenger for Matanot L'evyonim. Donate to Paamonim and our volunteers will hand-deliver your Matanot L'evyonim to families in need on Purim day.
Send