In order to have more money, you can go in two directions: one is to increase revenue and the other is to reduce expenses.
Work more, your income will increase, you will earn more per hour, your income will also increase.
But first, you'll have to find a job! How? – Creativity is the name of the game!
Tell the world you're looking for a job – post on Facebook, send a message on WhatsApp – spread the word in any media! You don't know where the job offer will come from, and who will think of you when they hear that they're just looking for employees at the grocery store.
Hang signs in the neighborhood that you're looking for work – interested in watering potted plants, taking dogs out for walks or babysitting while your parents are at a movie.
Take a walk around the malls and leave your resume in any store you'd like to work at.
If you're good at crafts, you can create samples and suggest to nearby shops or upload to your Facebook page. The price will be determined by the cost of materials and the hours of work invested.
Basically, the goal is to understand what you're good at and find a way to engage in it
or
figure out what jobs are needed in your environment and offer yourself for work.
Ideas for jobs for youth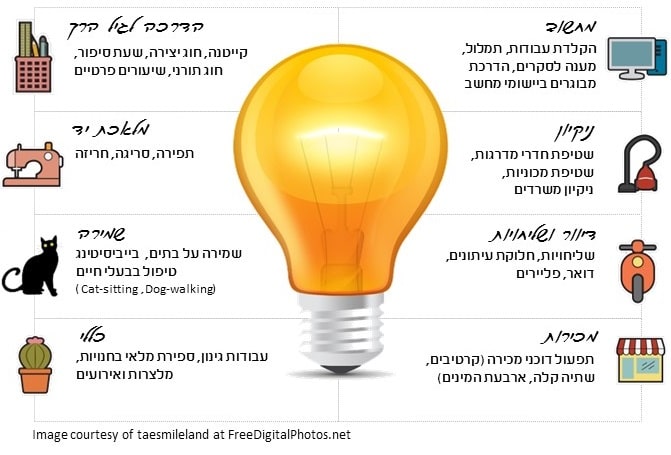 Protect your rights
What is coming and how much? And what do I do if my employer hasn't paid me what's due? And do you know what your right is in the following cases?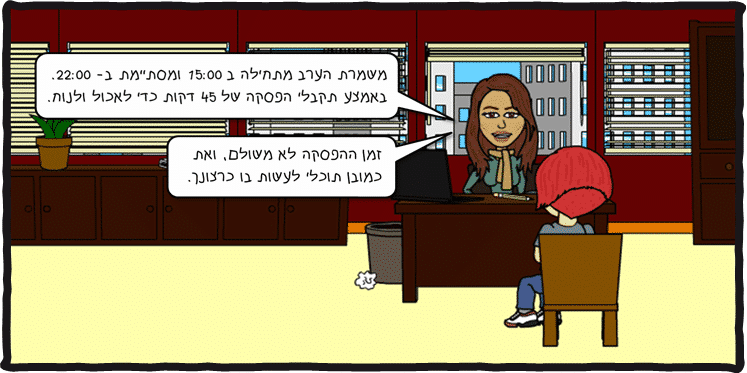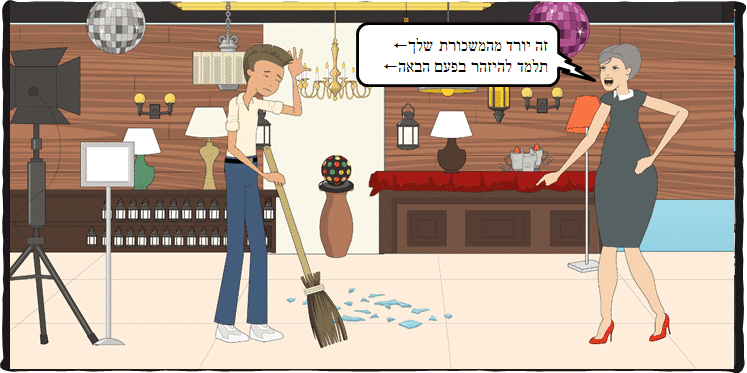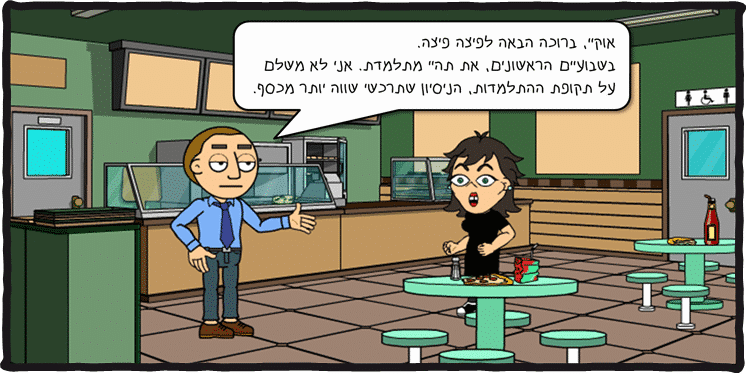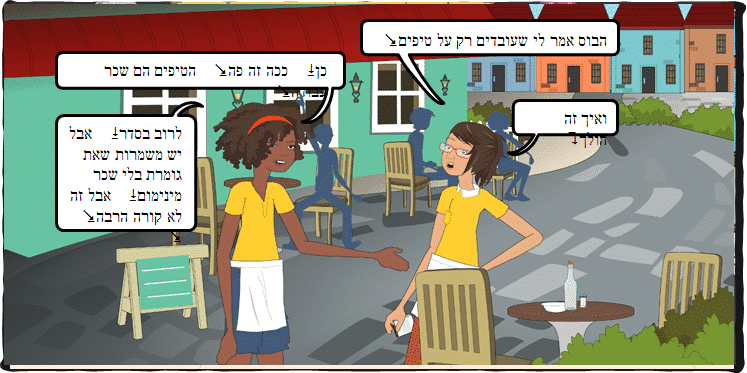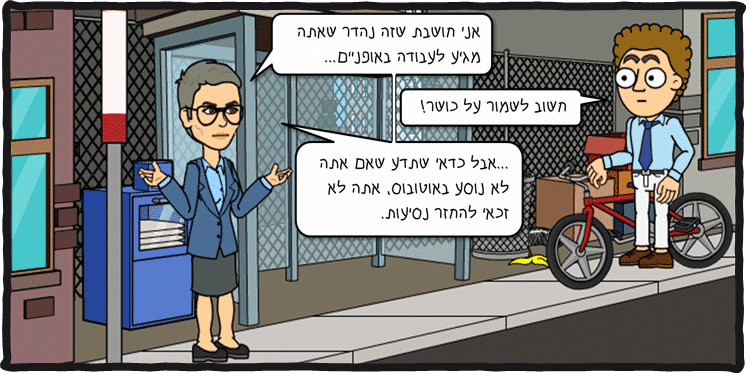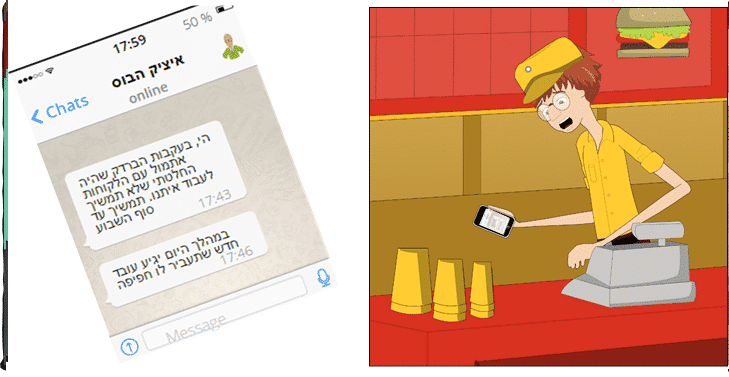 Images made using bitstrips.com
Not sure if a right has been violated in comics or in life? Use a youth work guide.


---
Additional Links:
Our Revenue- Youth portal on the ORT website on work,

Income, taxes, paycheck, minimum wage.

Concentration of youth rights in his work on the Kol Zchut website:
Youth Employment Portal,Youth Work Law,Termination of Employment Relations
Information for Working Youth
Information for Working Youth


Legal Aid for Children and Youth
My Own Attorney at the Ministry of Justice