Paamonim's Achievements 2019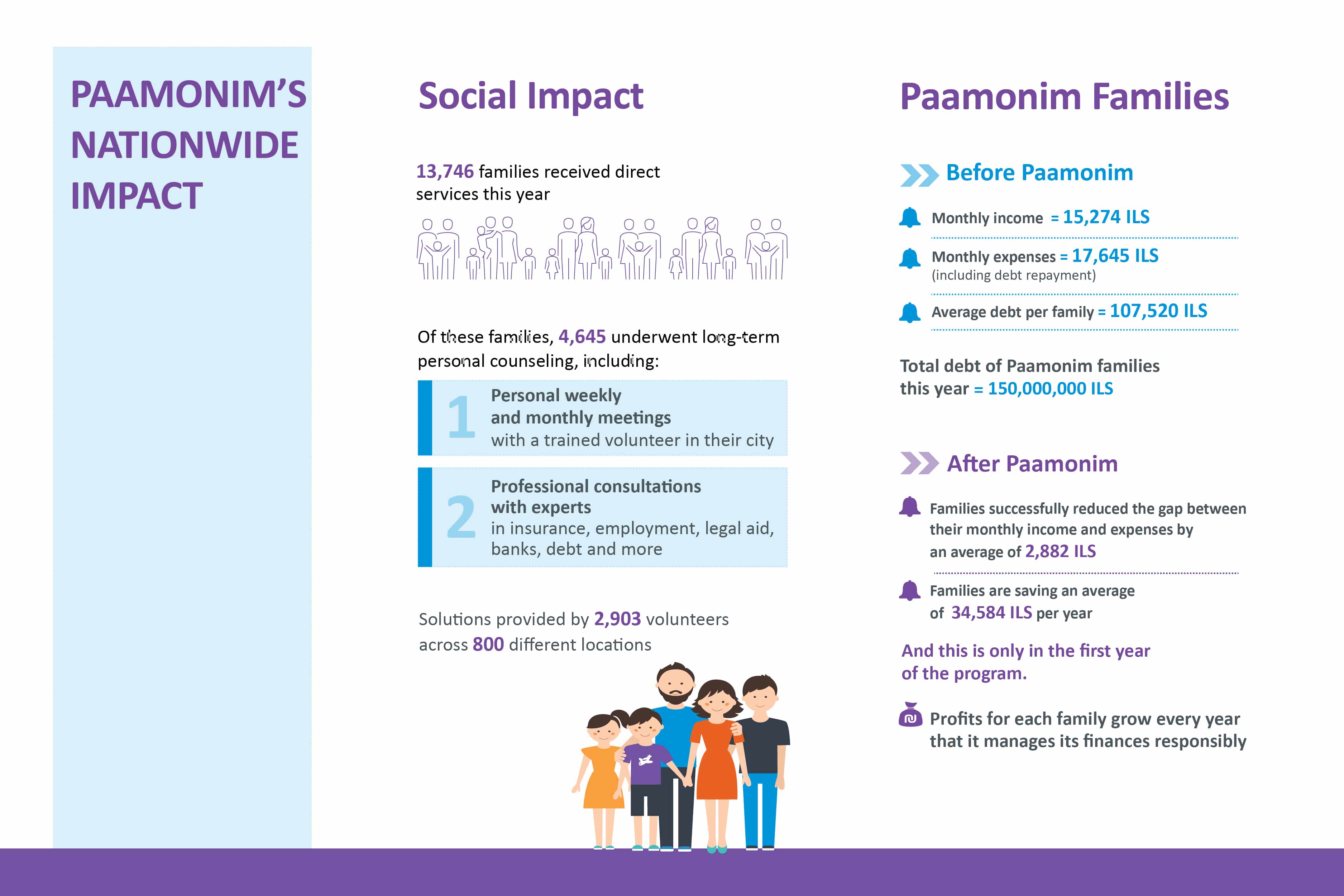 The below facts and figures from 2019 illustrate the extent of the demand for Paamonims services:
Approximately 2900 households and individuals (families, young couples, single mothers, new immigrant families and many others) received personal financial guidance ranging from personal short term counseling to long-term coaching

3700 people received direct services via group workshops and lectures.
•       30,000 Many others received group training (through nationwide lectures, seminars, workshop or other courses n
•       82% of the program graduates improved their overall sense of economic resilience (a sense of security and autonomous ability to manage domestic budgets)
•       91% of the program graduates reported an improvement in their economic behavior (planning, control and responsible consumption)
•       75% of families reported and staggering improvement in their income-expenditure balance
Over 370,000 people logged on to Paamonim's website seeking economic information and self-help tools for managing their finances.

Paamonim alumni are able to save an average of 2,900 shekels per month on their living expenses (approximately $10,230 per year).
The above continues to be achieved thanks to approx. 3,000 qualified and skilled volunteers who invested over 500,000 voluntary hours of financial education and a workforce of 60 full time staff memebers who manage and organize the dynamic operations of Paamonim (ratio of 2% full-term employee's vs 98% on voluntary basis).
Send