| | | |
| --- | --- | --- |
| Paamonim, a leading organization in the field of financial education, conducts workshops in cooperation with key social and economic governmental entities and NGOs in Israel, offering targeted services to a wide range of populations across Israel. | |  Support Us |
Klita Metiva: Support for Olim
A nationwide program providing support and guidance to families and individuals after their move to Israel, in order to improve the process of socio-economic acclimation to Israeli society, strengthen their ability to integrate smoothly into Israeli society, and ensure that they can function independently for a secure future in Israel. 
Program Description
Klita Metiva is a nationwide program, operating through the Ministry of Aliyah and Integration centers in 11 different locations across Israel. Participating families will receive guidance through a social worker assigned to each case, as well as a Paamonim professionally trained counselor to receive a comprehensive range of solutions. Through a series of personal one-on-one counseling, as well as group workshops and courses
Head Start: Poverty Alleviation Program
Project Description
Head Start is a nationwide poverty alleviation program providing low-functioning families across Israel with the tools they need to break out of their cycle of poverty and become self-sufficient, independent and integrated members of society. The program comprises long-term, one-on-one counseling tackling three core issues that affect daily life: employment, family functioning, and management of household finances. 
Partners
Yedidut Toronto,  Be-Azmi Organization, Telem, and Emunah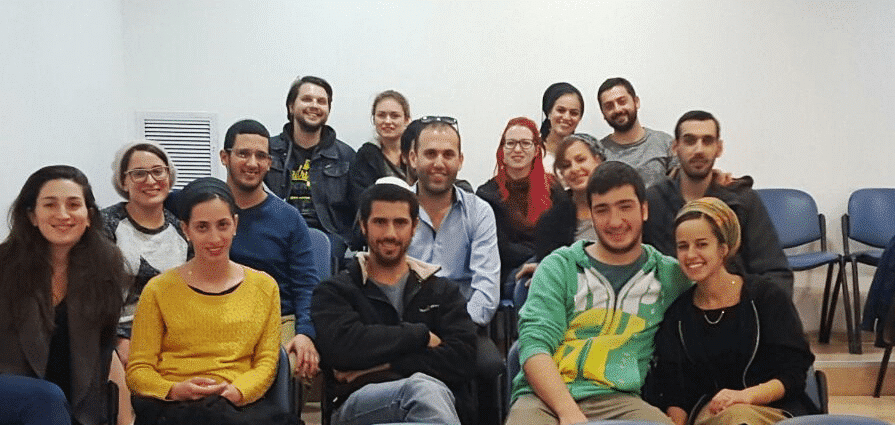 Supporting Children in Neglect
Project Description
This project works with the parents of neglected children to improve their ability to attend to needs of their children and provide their children with proper care and security.  Participants receive a comprehensive basket of services according to their needs and Paamonim facilitates the economic services and solutions offered to these families within the framework of the intervention. The project currently operates in 12 different areas across the country.
Partners
Israel's National Insurance Agency, Israeli Ministry of Social Services and Social Affairs, Rashi Foundation
The Golden Years: Retirement Planning
Project Description
Towards the end of their careers, adults will receive courses to get the knowledge and tools they need for living financially healthy and stable lives after their retirement.
Partners
Israeli Ministry of Social Equality, Israeli Ministry of Finance, Joint Israel
Fresh Start: Adults on Probation
Project Description
Our Fresh Start Program provides financial education courses for adults on probation, as part of their rehabilitation program for integrating back into society.
 Partners
Israeli Ministry of Welfare
"Tachles": Economic Planning for Youth at Risk
Project Description
Workshops are given to youth at risk by Paamonim student volunteers from universities across Israel. The workshops are conducted in partnership with various institutions for rehabilitating youth at risk, such as warm homes, halfway houses, other protective care institutions and nonprofit organizations. The workshops for youth combine group sessions and one-on-one meetings to provide the most effective support and practical tools for money management.
Additional training is conducted for the staff and administration working with these youth to serve as role models for wise economic management and encourage economic dialogue and discussions.
Partners
Israeli Ministry of Education's Department for Education for Rural Residents, Israeli Ministry of Social Services Department for Youth at Risk, Yeladim Fair Chance for Children Organization, OU Israel
Complete Support: Strengthening Bereaved Families
Project description
Our Complete Support Program (CSP) provides workshops and one-on-one counseling for bereaved families in order to help them manage their family budget, reorganize and repay debts, and apply wise consumerism. Some bereaved families were already in economic crisis even before the personal tragedy occurred, making their loss even harder to bear. The workshops and one-on-one sessions are operated by professionals who accompany the family through the process of changing their economic habits.
Partners
Israeli Ministry of Defense's Department for Families and Commemoration

Financial Empowerment for IDF Soldiers
Project Description
Our program provides financial education courses and lectures to soldiers during their service in the Israel Defenses Forces, as well as pre and post army service.  Our program is ensuring that soldiers can worry less about their financial insecurity and focus on defending Israel.
Partners
Israeli Defense Forces
---
---
Send